Coordinators Message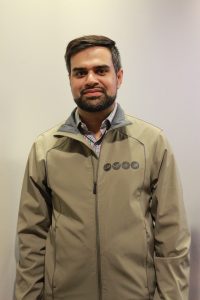 As-Salaam Alaykum
Over the last few years, we've seen Softball pick up a lot of momentum in the Toronto area. With the success of the Blue Jays and their playoff runs – more and more players have taken interest. While the game is relatively new, the talent pool is well versed and competitive. I'm excited to have softball included in the Al-Wahda tournament this coming year, and look forward to having teams from Toronto and worldwide join us for what promises to be a competitive tournament.

We will be facilitating a single age group in our first year – and will be accepting teams with players 18+. We will have a round robin before a tournament round where we figure out who takes home the championship for the inaugural Al-Wahda Softball tournament. 
Looking forward to seeing you all on the field.
With salaams and duas,
Miqdad Jaffer
Softball Coordinator
Venue
Town Park
Address: 102 Centre St E, Richmond Hill, ON L4C 1A4