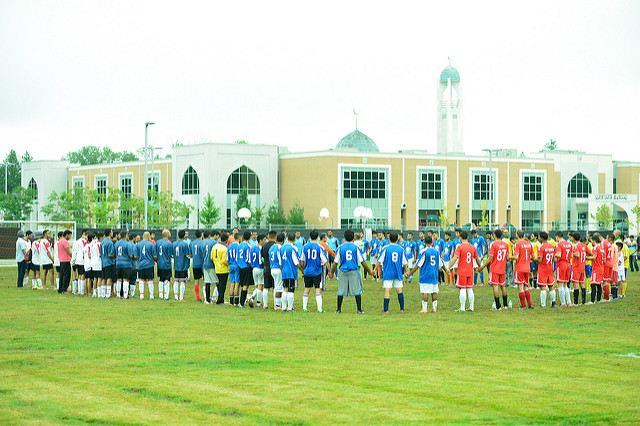 Al-Wahda Sports Festival is a competitive yet fun filled family event. We expect all players, participants, and spectators to abide by the respective sport rules and regulations as well as the general rules and regulations listed below:
Be considerate, respectful, and collaborative.
Refrain from demeaning, discriminatory or harassing behaviour and speech.
Be mindful of your surroundings and fellow participants. Alert Tournament organizers if you notice a dangerous situation or someone in distress.
Participate in an authentic and active way. In doing so, you help to create a great Al-Wahda experience and make it your own.
All games will stop between 1:00pm – 2:00pm for Namaaz & Lunch and between 8:00pm – 9pm for Namaaz & Dinner.
Prior to start of each game, all participants must gather in the centre of the playing field or court and invoke the blessings of the almighty with a recitation of a Surah from the Holy Quran or a short dua.
There will be several garbage cans located throughout the facility for your convenience, please do not leave any trash or empty bottle on the ground.
During the entire duration of the tournament, we are requesting all players and spectators to keep the restrooms as clean as possible.
Smoking anywhere inside the facility is prohibited. There will be a designated area outside the facility for smoking and all players and spectators are requested to discard the cigarette buds in the cigarette trash.
Islamic dress code in effect at all times.