Coordinators Message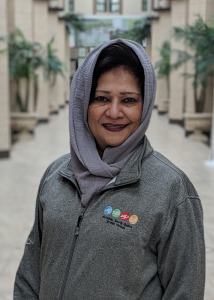 Salaams,
My name is Fatma Ebrahim and I am inviting you all as your coordinator for the game of Carrom during our Al-Wahda 2019 which is here with a bigger BANG than ever.
Enjoy this sports event, participate to compete, win and be awarded in the game of carrom which has a charm of its own. Let's play the game and generate plenty of excitement. Both Ladies and Gents get ready to "strike and pocket". Imagine yourself to be a part of this 3 days retreat in the midst of great fun, excitement you have never before experienced, ongoing competitive games, colourful and mind-blowing carnival, enticing food galore that you and your family will enjoy and remember forever.
The game will be played in the seniors' lounge for both ladies and gents separately. Register yourselves online and avoid paying extra after the early bird registration. See you all ready to strike and win!
Fatima Ebrahim
Carrom Coordinator